Last updated on October 25, 2021
Now is the era where video dominates information exchange. Video is taking over other more traditional media roles, such as text and speech. In the world of education and business, videos are the main medium for promoting certain ideas, teachings, and instructions. Especially if you are a community manager in a company. Videos are an important part of your daily activities. You can instruct many of your employees at once through a video tutorial. But creating a quality video is tricky for many people. But don't worry because today, there is a lot of software for that. However, not all of them are reliable. This article will explain about a simple and very affordable professional software for editing and converting videos for the community manager: Wondershare UniConverter
The photo and video camera systems embedded in our smartphones are more and more sophisticated. Apple's iPhone and high-end smartphones from Samsung and Huawei, to name a few, offer real cameras with professional lenses. As such, it quickly becomes essential to have an all-in-one video software to ensure its edits, and to start like a professional. There is no need for a hobbyist or a CM to resort to software such as Adobe Premiere or Apple Final Cut. The features offered by these solutions are more reserved for true cinema professionals among others.
For quality video and/or audio editing, it is rather better to turn to tools that are simple to use, but nonetheless very complete and powerful, like Wondershare UniConverter. A free video converter that will allow you to edit and create video with a professional rendering.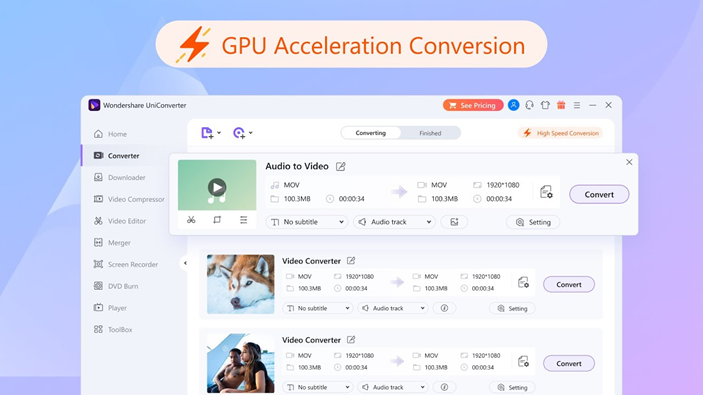 What is Wondershare UniConverter software?
Wondershare UniConverter is a converter for editing both video and audio. It is a powerful software that offers multiple features and settings. It can convert video and audio files to over 1000 different formats very quickly. Thanks to Wondershare UniConverter, you will also be able to download videos and audio files from various sites such as YouTube in particular.
When it comes to video and audio editing, you will be able to burn DVDs, compress videos, edit them, save them and merge multiple videos and/or audio files like professional editors do. Its newest version is Uniconverter 13, can be downloaded from its official site.
Discover all the features offered by UniConverter:
Video conversion
Wondershare UniConverter provides conversion of files in multiple video and audio formats. The most common formats are obviously supported such as MPEG, AVI, MP4, MKV, MOV, mobile formats etc …
Video formats
You will be able to convert a YouTube video, like a video clip for example, and extract only the audio track to create MP3s. Each video format can be different from one device to another, such as extensions specific to mobile phones running iOS or Android, but also tablets or game consoles.
Video conversion provided by UniConverter supports GPU acceleration for speeds up to 30 times faster than conventional software. The software also benefits from APEXTRANS technology, a guarantee of quality, as it is the leader in its sector.
Compression of videos and audio files
A video conversion necessarily requires good compression without loss of quality. Compression thus optimizes a file by reducing its size as much as possible. Video compression is usually handled by an algorithm that analyzes still shots in a video to reduce bitrate. So a still shot does not need to be animated at 24 frames per second for example. Wondershare UniConverter thus allows you to drastically reduce the size of your videos without losing quality. Compression can be provided on 4K video files and even up to 8K, the latest video format with the most detail.
UniConverter also ensures the compression of your videos in batches, in order to save time on a predefined or to be defined output format. Compression is also a faster way to share videos by limiting download times.
Screen recording (Screencast)
Wondershare UniConverter offers a very interesting feature, since it can be used as a screencasting solution. The screencast is a way to record everything that happens on the screen, including capturing video that would be protected against the recording. The first idea is to create tutorials by recording your actions on the screen. This helps guide Internet users on the use of software or any online or local tool. You can record video without any problem.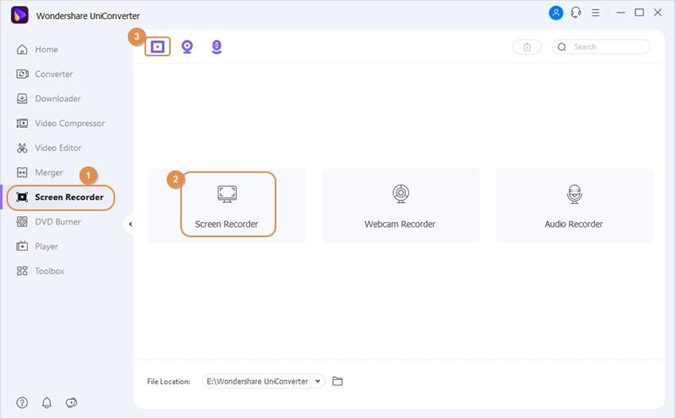 DVD burning
Who does not want to immortalize their video creations for viewing at any time via a DVD player? Wondershare UniConverter allows you to burn your DVDs in different formats, but also to create menus to directly access the tracks of your creations. From menu configuration to titles, you can easily make your DVDs more professional.
Video editing
The heart of the Wondershare UniConverter software remains the editing and converting/editing of videos. With this software, you can edit video easily.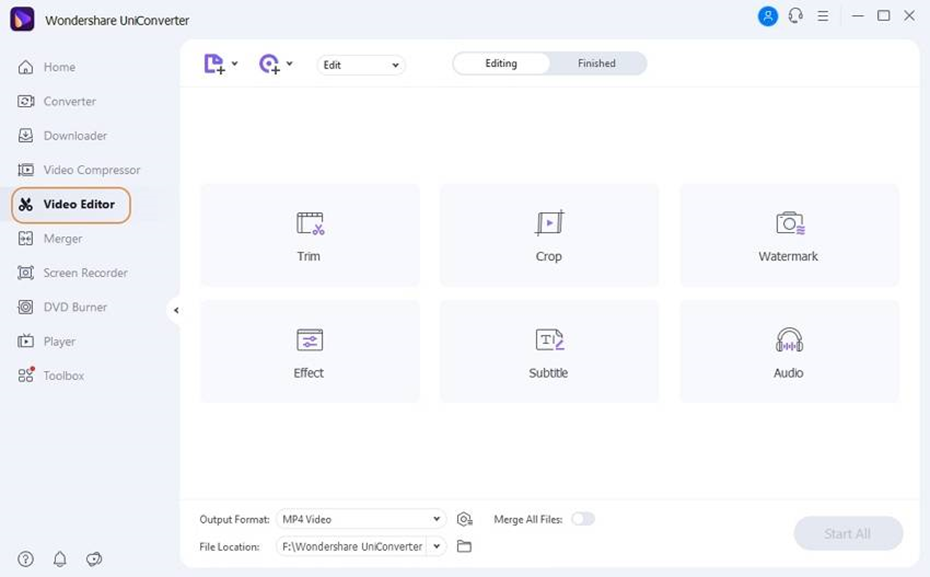 Thanks to many integrated tools you will be able to do everything a professional can do on videos:
– Splitting videos into parts
– Merging multiple videos into one
– Cropping videos in the desired resolution
– Speeding ​​up or slow down in videos
– Multiplying audio settings
– Adding effects and/or watermarks to your video creations
– Managing the addition of subtitles
Creating subtitles for your videos
Creating subtitles in your videos will make your creations accessible to a greater number of people, especially if you post them on YouTube. This is also a very interesting point for community managers who want to distribute videos more widely for their business and develop a clientele abroad. In terms of subtitles, you can work on specific fonts and make them stand out on a darker background, for example. You will be able to choose the level of opacity, the placement of the captions, and more.
 Video editing software adapted to the community manager
In community management, it is also required to know how to create videos and to know how to edit. As such, it is not necessary to know the big video editing solutions. Professional software like Wondershare UniConverter will thus give you all the features you need to create and edit perfect videos. You can then distribute them on YouTube and on your social networks to engage your community and develop the clientele of your company.