Mobile vets are becoming popular in recent times, making it easier for our pets to get their annual exams as well as specialised treatments, all without having to leave the comfort of their homes. A mobile veterinarian can come straight to your doorstep and offer a variety of routine services such as vaccinations and general check-ups a some can even provide clinical services previously only available within the clinic such as blood tests, urinalysis, anaesthesia,
There are many reasons why pet owners prefer booking an appointment with a vet that comes to them instead of visiting a vet's clinic. Let's take a look at some of the main reasons why it is better to perform wellness examinations and treatments at home for your pet: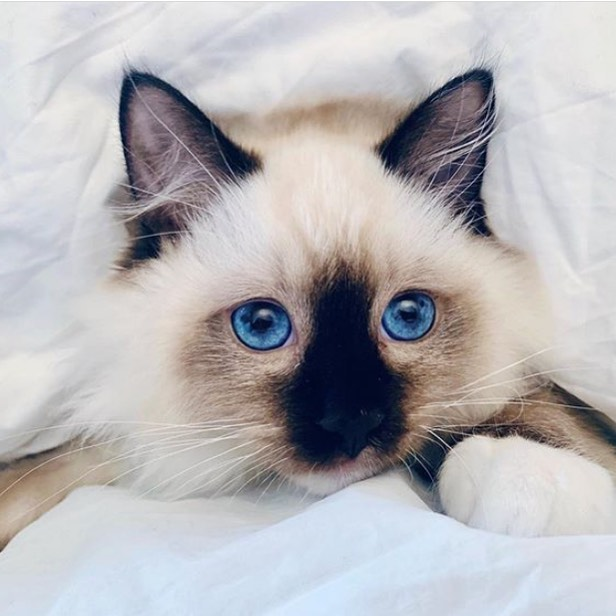 It is much better to have a mobile vet come to your home because your pet can relax in a familiar environment, rather than having to deal with a new environment full of unfamiliar smells and sounds. Such an experience can be extremely stressful for your little fur baby. It can also make them anxious during car rides, even when they aren't being taken to the vet.
Taking your pet for an annual wellness examination can also be a stressful experience for you. However, mobile vets have made it so much easier. By simply booking an appointment through an app, it is easy to get the vet to come to you without having to worry about travel arrangements, etc.
As other sick animals are expected to visit the vet's clinic, young pets or pets with an impaired immune system could be suspectable to contagions, leading to further health issues. Pets can get exposed to these germs when sitting in the waiting room. It is possible to avoid these risks very easily by booking an appointment with a home vet, especially if your pet has a compromised immune system.
In households with multiple pets, it can be a real challenge to take them for their annual examinations. Pet owners either have to make several trips every year or taking all of them together at once, which can be extremely difficult to manage and exhausting. However, it is possible to deal with this problem by having a vet to visit the household instead. You can also schedule annual vaccinations and check-ups of all your pets at once without having to travel anywhere.
It is better for getting more accurate results in an exam when a pet is relaxed. Anxiety is known to exaggerate vital signs such as respiratory rate, pulse rate, temperature and blood pressure. The American Association of Feline Practitioners reported stress could make it challenging to diagnose and treat diabetes in cats because the blood glucose levels are abnormally high.
It is evident that there are several advantages of hiring a mobile vet when compared to a visit to a vet clinic. As a result, many pet owners are choosing to hire a mobile veterinarian to take care of the healthcare needs of their fur babies.
For people who are considering a mobile vet, there are several factors that need to be kept in mind. With a plethora of options in the market, it can be challenging to find the vet that you can trust.
The right vet would not just be taking care of the routine healthcare needs, but also foresee any potential health problem that might occur in the near future and assist in offering preventive care. Choosing one service provider from the lot can be a daunting process. However, it can be made easier by keeping a few essential tips in mind.
Look for recommendations
With a single google search, people can find a plethora of options for mobile vet services. However, choosing the right vet would require more work than that. Therefore, it is essential to look for recommendations from friends, family members or colleagues who have pets at home. They would be able to provide valuable insight into specific services offered by vets.
Relying on the internet will also work, but it is essential to go through the online reviews and testimonials of other clients to figure out the quality of services offered by the particular service provider.
Evaluating the accreditation and experience of the vet
Before considering a vet, it is essential to verify their accreditation. After shortlisting a few vets in the city, it is necessary to do thorough research on the qualifications and experience of the service provider. It will be a general indication of the knowledge possessed by the vet and their staff.
Types of services available
An excellent mobile vet service will offer a variety of services such as blood pressure monitoring through to general check-ups. They should have the right equipment necessary for conducting the tests in a home environment. Therefore, it is essential to align the needs of the pet and the vet to check if the required services are available.
Costs of the services
Caring for your pet does not come cheap. In fact, it can be very costly for some pet owners. Therefore, it is essential to compare the prices of the services offered by different mobile vet services. It will help in finding a vet whose prices fall under the owner's budget.
Flexible schedule
One of the most significant advantages of using a mobile vet service is the fact that they can visit at flexible hours. Therefore, one needs to find out the time slots at which the vets can offer their services. During their visit, it is also essential to evaluate their timeliness.
Time investment
The right mobile vet should be able to answer all queries related to the health of the pet with proper explanation. When a pet owner has a question, their questions shouldn't go unanswered. The amount of time that a vet invests in offering advice and entertaining discussions is an important indicator of the quality of services.
Bottom-line
Taking care of your pet can be very difficult, especially with annual check-ups and vaccinations. However, using a mobile veterinarian service can make it significantly easier to bring their specialised services right to the doorstep.